leaf
(60 Capsules)
Regular price
Rs. 1,499.00
Regular price
Rs. 1,499.00
Sale price
Rs. 1,499.00
Unit price
per
Sale
Sold out
Preserva Wellness Arthroblast Capsules are an anti-inflammatory vegan supplement created to relieve body pain, joint & muscle pain, swelling, gout, and migraines. They contain Curcumin 95% and Ginger root extract, reducing the risk of osteoarthritis and improving joint flexibility.
INGREDIENTS :
Curcumin & Ginger root extract
HEALTH BENEFITS :
• Reduces inflammation
• Reduces all kinds of body pain
• Inhibits joint and muscle stiffness
• Improves joint flexibility
• Reduces risk of osteoarthritis
• Effective for sports injury and post workout stiffness
DISCLAIMER

• This product is non-returnable.
• The product should be consumed by pregnant and lactating women after consulting with their doctor.
• Not suitable for people on blood thinning medications as Curcumin is a blood thinning and a cholesterol reducing agent. If a person on such medication is consuming any Curcumin product, they should monitor their blood pressure on a regular basis.
• Diabetic patients must monitor their Blood Sugar Level.
• After consumption if any health or body parameter increases or decreases, please check which other medications whether allopathic or any other are being consumed and contact us or your health care practitioner.
View full details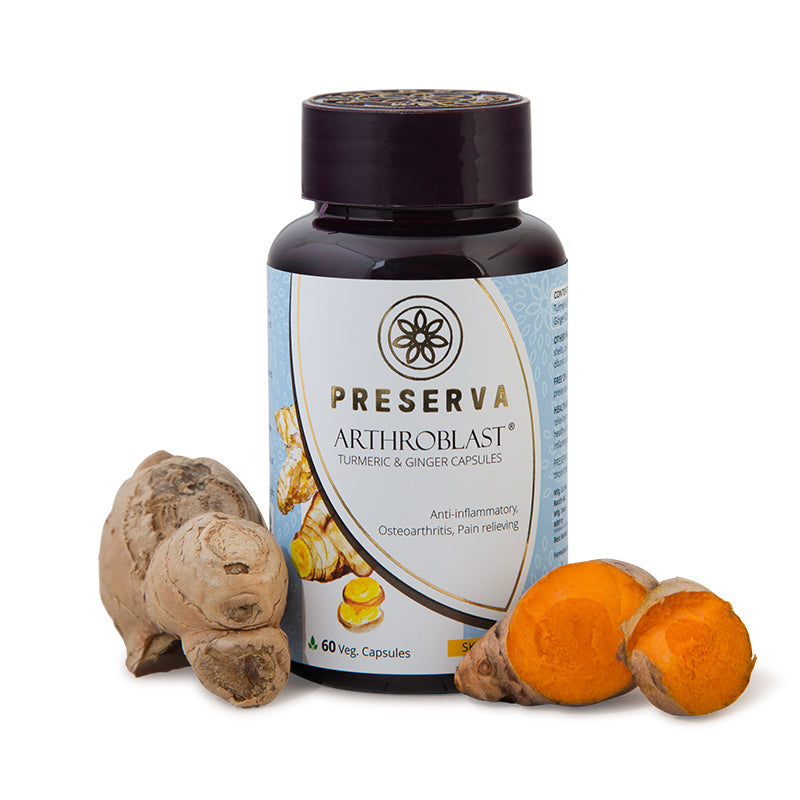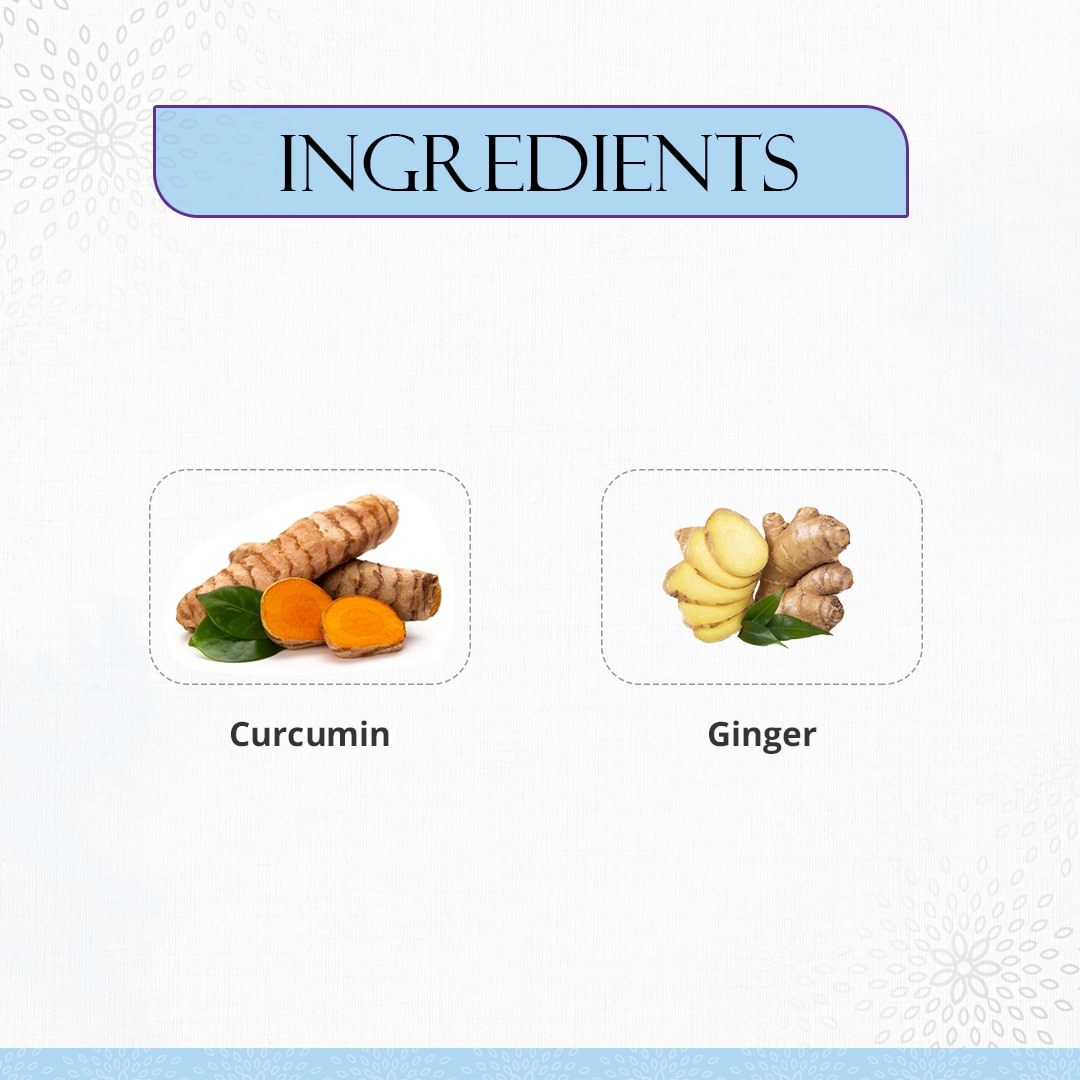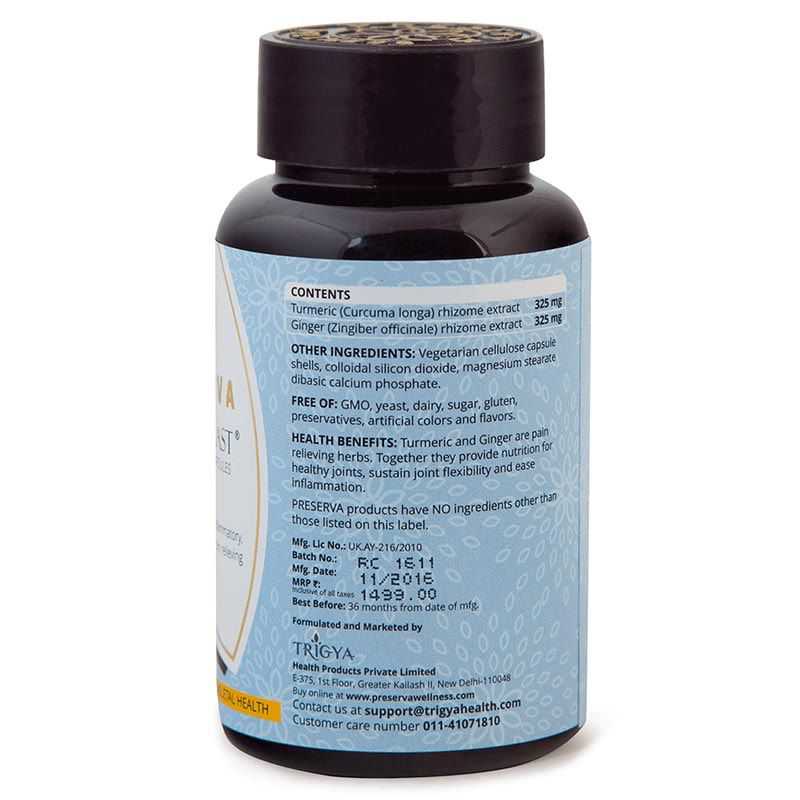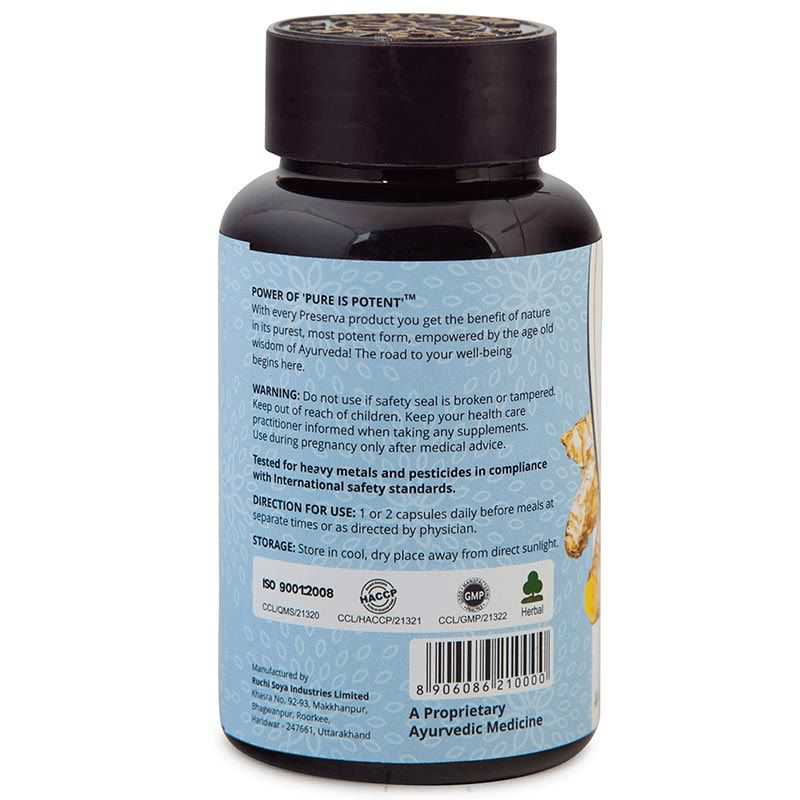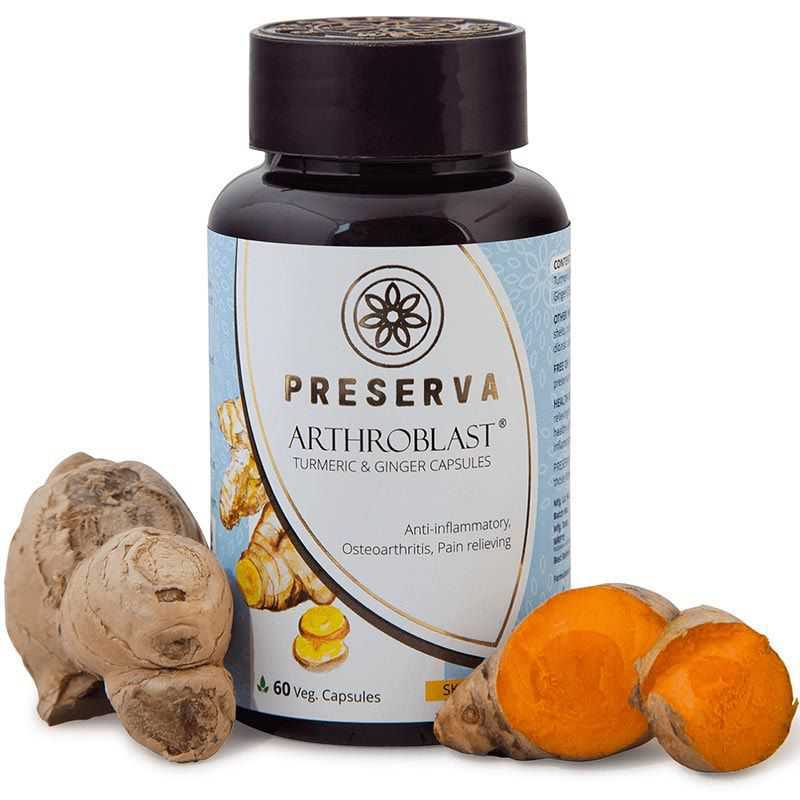 FAQ's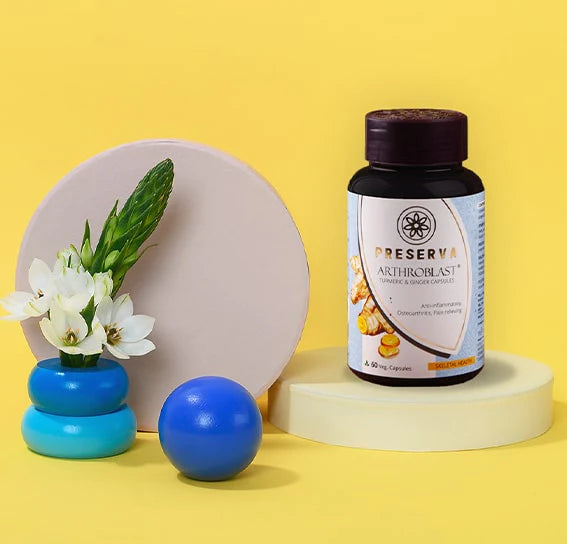 What are the key benefits of Arthroblast Capsules?
What are Preserva Wellness Arthroblast Capsules, and how do they help in reducing pain and inflammation? What are the key ingredients present in these capsules, and how do they differ from allopathic painkillers?
What is the dosage for Arthroblast Capsules?
How do the ingredients of Arthroblast Capsules help with arthritis and body pain relief?
Can Athroblast Capsules be used to treat knee pain in young adults?
Arthroblast Capsules are ideal for whom?
Can it be consumed with other medicines?